Inemmo provides effective solutions for leadership development and performance. Our approach is comprehensive, aiming to inspire, empower, and motivate individuals. We tailor our solutions based on essential training principles, fostering an environment that paves the way for future success.
Overcome Complex Leadership Challenges
We assist our clients in overcoming intricate leadership challenges that cannot be resolved through generic solutions. Our development programs enhance and cultivate a performance culture centered around engagement, feedback, and trust, ultimately supporting team members. Leaders gain insights into how their unique group dynamic can contribute to building more efficient teams capable of delivering sustainable results.
Generate Meaningful Transformations
To ensure meaningful transformations, our programs are highly interactive and encourage leadership teams to simultaneously focus on two key aspects: what they do and how they do it.
C-Suite Executive & Senior Management
Are you a great leader? Our executive and senior management leadership programmes integrate critical management concepts and practices to enhance leadership skills, communication skills, and develop better critical thinking. The transformational learning experience is different for everyone. Programmes are tailor-made to fit your needs and to give you a substantial competitive edge.
Sharpen your strategic thinking and business skills
Strengthen your personal resilience through greater self-awareness
Strategies to overcome people challenges in organisational design,  development, culture, change and engagement
Build confidence in effectively navigating the complex business environment through disruption and uncertainty
Deliver your business objectives by building a more flexible and resilient workforce
Middle Management & High Potentials
Are you aspiring to become a senior manager? Climbing up the totem pole in a company is critical and we are giving you the tools to make it to the top. We will teach you the skills required to be a successful middle-level manager and help prepare you for more responsibilities. By creating an individualised coaching program, we can help take you from where you are, to where you deserve to be.
Refine your self-management to become a more effective leader
Employ strategies that ensure your continuous growth, influence and impact
Identify areas of strength and areas for development
Develop valuable skill sets to create a lasting impact on your company
Learn how to inspire, empower and motivate your co-workers
With our Junior Managers Program, you learn to lead teams to success. We put a focus on developing and enhancing interpersonal skills that will undoubtedly impact your ability to manage teams and see results. We will cater our training program to you. Let us know what areas you think need improvement and we will create a custom plan of action to get you where you want to be.
Build awareness of your leadership strengths and opportunities for improvement 
Leadership and Influence
Effective Interpersonal Communication
Building and Leading High-Performing Teams
Motivating and Engaging Teams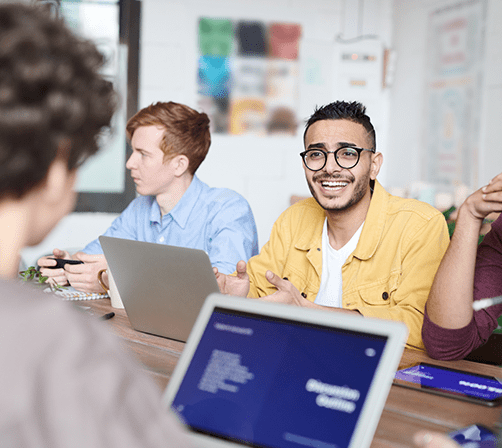 (Registered Office) 207 Regent Street, London England (UK), W1B 3HH